Learn how to read price action to help predict the next move in a market

Discover the rules to his top 3 signature trading strategies

Learn in a live market environment and see the techniques he uses unfold in live price action

Your questions answered and receive ongoing support for as long as you need it

Blackwell Global has teamed up with Smack the Markets to bring you exclusive access to their "Trading Bootcamp".
This is a fully inclusive and comprehensive four part training program where they will take you through the techniques professional traders use to understand price action and the rules to their three signature trading strategies.
The program will be delivered through Four Online Workshops (90 minutes each) and is ideal for both new and experienced traders.
Part 1: Reading Price Action
Part 2: Building the Trading Strategy
Part 3: The Fundamentals of Trading
Part 4: Building A Trading Decision
Part 2, 3 & 4 are exclusive access for Blackwell Global Live Account holders
Open your trading account with Blackwell Global:
Quick & easy account opening process
No minimum deposit required
Join the rest of the Trading Bootcamp
Attend as many times as you like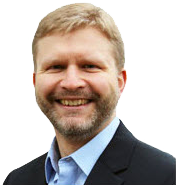 Simon Clarke
Webinar Leader - With over two decades of trading experience, Simon has hosted many training programs and seminars around the world. He has also been featured in a number of Trading publications including Trader's Magazine, and your Trading Edge.
Simon Clarke started his trading journey back in the mid 90's trading options on a part time basis, later progressing to Tech stocks through the early 2000's. Since then his focus has been trading Forex, commodities and futures markets.